Temple of Justice Legacy Project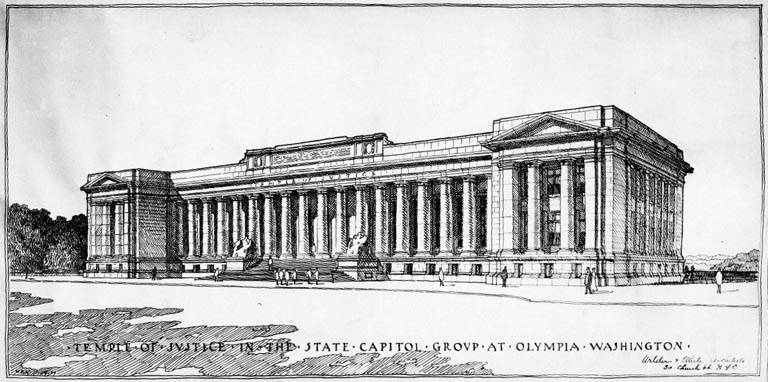 History of the Project
The seat of Washington State's Supreme Court, The Temple of Justice was designed by the prestigious New York architecture firm of Walter Wilder and Harry White. Ground was broken on 1912 and the Temple was completed in 1920.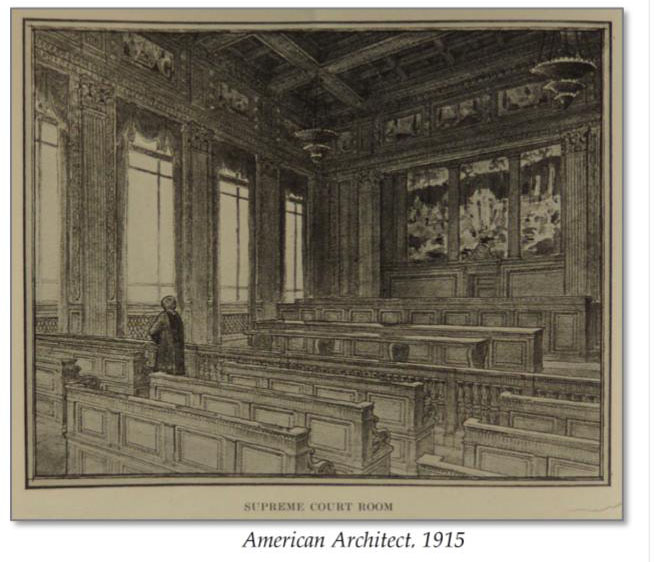 The Architects' Vision
The architects had envisioned a courtroom rich with mural art – including large murals behind the bench. but unfortunately the cost of of the building meant that their vision could not be completed during their lifetimes.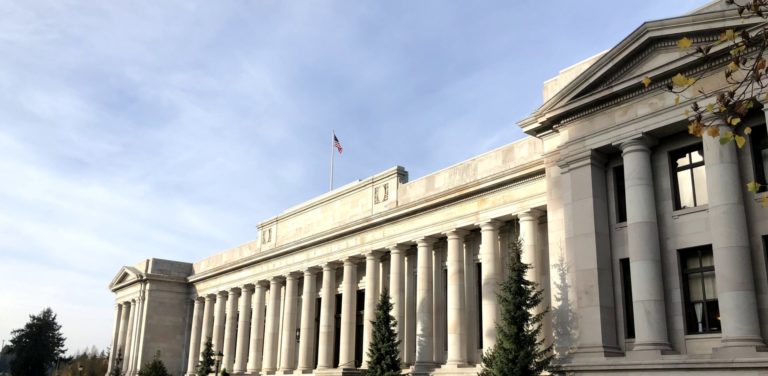 Fast forward to the end of the 20th Century, Justices Alexander, Talmadge and Wiggins launch the effort to complete the Temple with art, completing the original architect's vision. This effort is the Temple of Justice Legacy project within the Washington Courts Historical Society.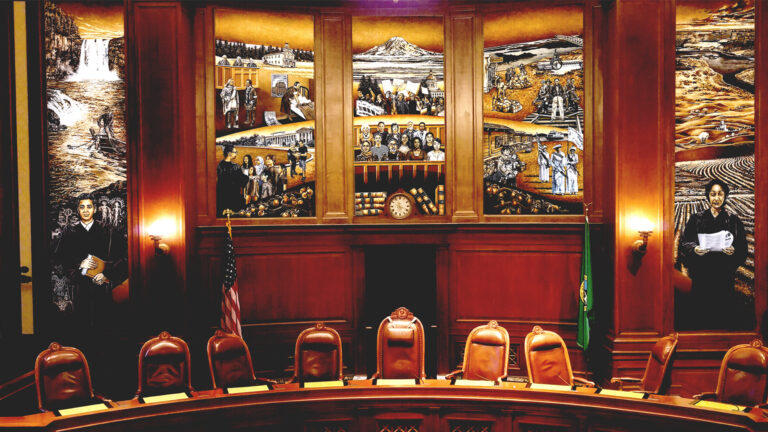 In 2019, The Washington Courts Historical Society's Art Selection Committee commissioned Daniel Galvez, a renowned muralist to paint panels that reflect the richness of Washington State's legal history, people and landscapes to be placed behind the bench. The photo is the artists rendering of the proposed mural. Click on the photo to see it in more detail.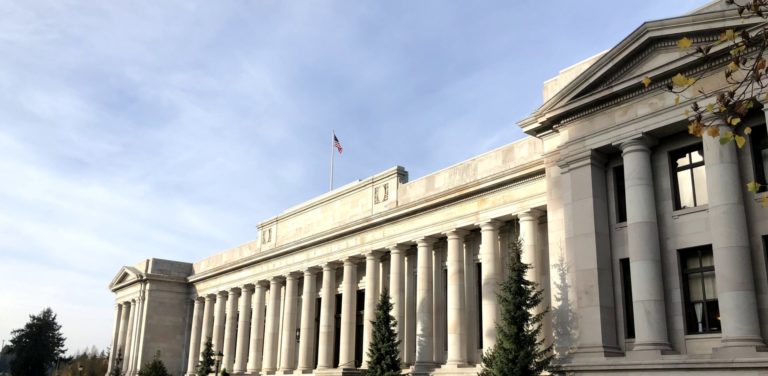 How You Can Be Part of This...
The Washington Courts Historical Society will be launching a formal fundraising effort to complete this mural in the very near future. Every gavel sold to attorneys who argue before the Washington State Supreme Court goes to fund the Temple of Justice Legacy project. Additional donations are also accepted.
If you sign up for the newsletter below – we will keep you informed of our progress.