Artist's Rendering of the Courtroom Mural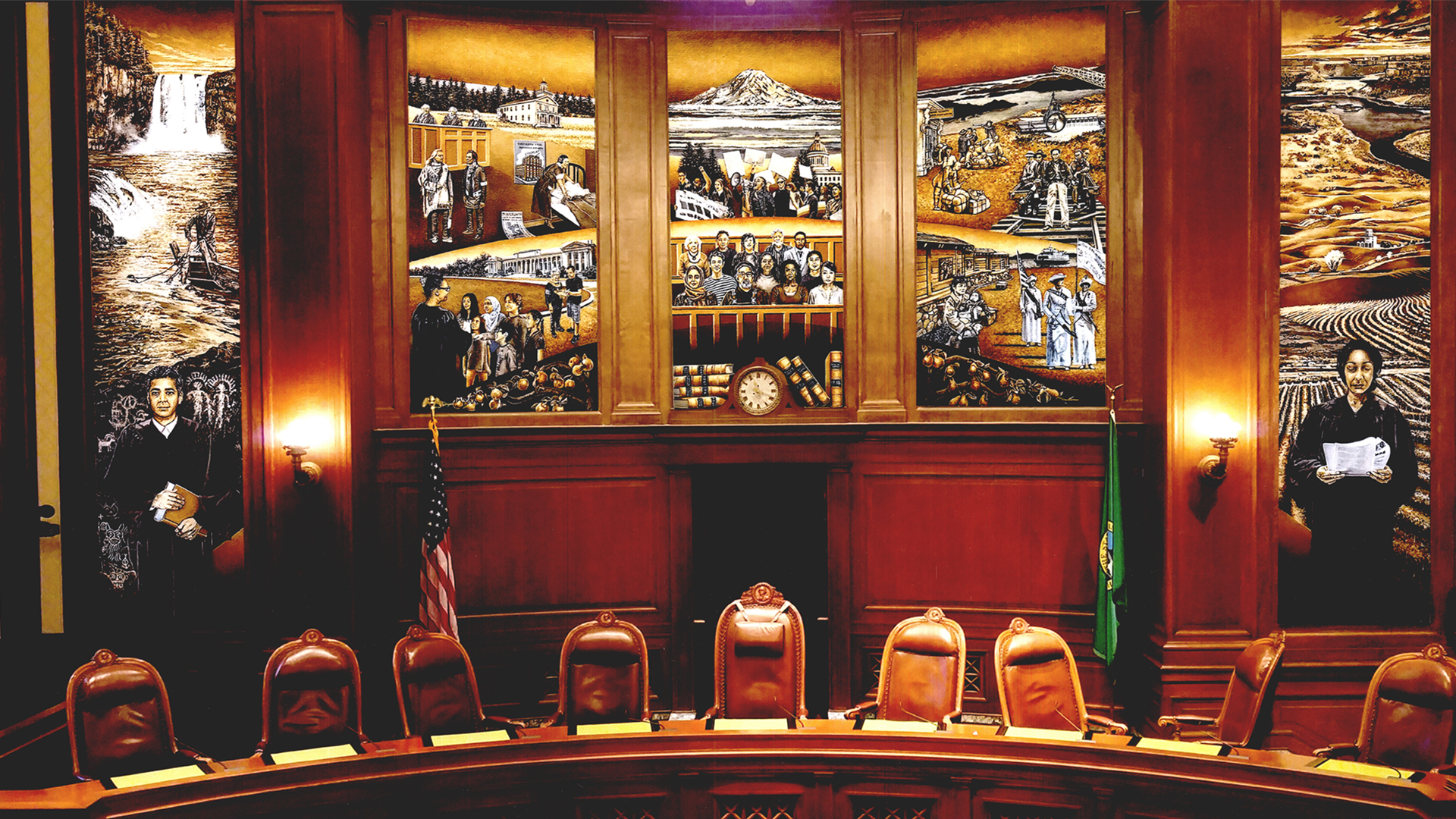 Snoqualmie Falls
Native salmon fisherman
jumping salmon
Petroglyphs behind male justice from Horsethief Butte, Columbia Hills State Park, Ginko Petrified Forest State Park, Washington
Guardian of Justice
Old State Capitol Building
 Elick, an Indian v. Washington Territory, 1861 Court Scene. 
Parrish v. West Coast Hotel, 1937
Newly certified cout translators in front of the Temple of Justice
The McCleary case is represented by a Justice welcoming children to school. 
Apples representing one of Washington's most prolific crops.
Mount Rainier
 Protesting in front of the Capitol, exercising their 1st Amendment rights. 
The right to a jury of one's peers
Law books leaning on the clock.
Puget Sound
Constructing Grand Coolee Dam
The Founding of the King County Bar Association in response to the mob effort to deport Chinese, 1886. 
Railroad construction workers
The Japanese Internment, 1942.
A ferry boat
Women's suffrage, 1883. 
Pears, also one of Washington's best known crops.
Dry Falls
The Palouse
Wheat fields
Guardian of Justice